A discussion on the ways that non-disclosure agreements (NDAs) can support the needs and choices of survivors.
By Terri Poore, Policy Director at National Alliance to End Sexual Violence
During last month's National Sexual Assault Conference, I joined Maya Raghu of the National Women's Law Center in presenting a RALIANCE workshop about state and federal legislative responses to the #MeToo movement. One important issue that we discussed was non-disclosure agreements (NDAs).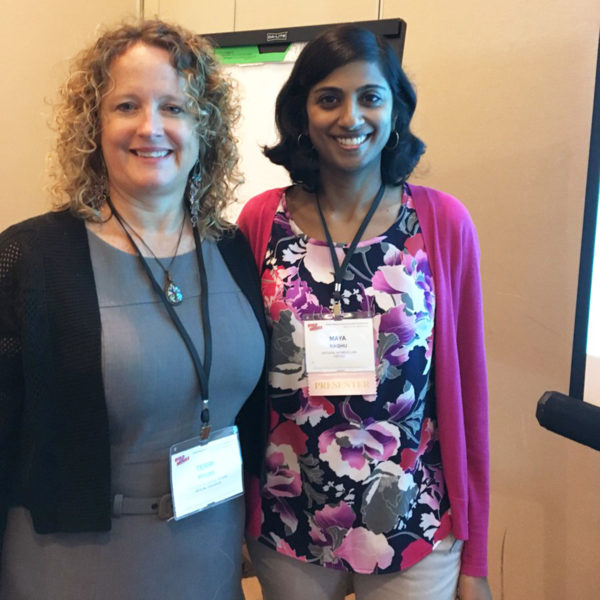 Outlawing non-disclosure agreements was one of the first policy ideas to pop up in the wake of allegations against Harvey Weinstein. In some ways, it seems like an obvious solution—NDAs can keep employers from detecting serial offenders and can keep survivors silent about their experiences. No one wants that!
At the same time, a cornerstone of our work as survivor advocates is helping survivors seek healing and justice on their own terms. After all, healing and justice look different for each person. For example, some survivors may want an NDA to shield themselves from career impacts or receive financial support for therapy and recovery.
As is often true when we're trying to address and prevent sexual assault, the solution would have to be more complex than simply making NDAs illegal. At our workshop, we talked about some general guidelines for state and federal policy makers seeking to regulate the use of NDAs. Here are some ways that NDAs can support the needs and choices of survivors:
1.  Restore power to survivors by prohibiting employers from requiring employees to sign:
–  NDAs as a condition of employment, compensation, benefits or change in employment status or contractual relationship;
– NDAs as a prerequisite to reporting and/or investigating workplace harassment or discrimination; and
– NDAs that are a mandatory condition of settlement.
2. Require documentation and/or a finding when a survivor signs an NDA that they are doing so voluntarily with meaningful access to legal advice, not under pressure or coercion.
3. Require employers to ensure confidentiality throughout the reporting and investigation process rather than compel employees to sign an NDA as a prerequisite to reporting and/or investigating.
4. Require that NDAs signed during separation or settlement agreements shall not restrict the individual who made the claim from:
–  Lodging a complaint of sexual harassment committed by any person with any local, state or federal agency;
–  Testifying or participating in any manner with an investigation related to a claim of sexual harassment conducted by any local, state or federal agency;
–  Complying with a valid request for discovery or testimony related to litigation alleging sexual harassment;
–  Exercising any right the individual may have pursuant to state or federal labor relations laws to engage in activities for the purposes of collective bargaining or mutual aid and protection;
–  Waiving any rights or claims that may arise after the date the settlement agreement is executed.
5. Address the enforceable scope of NDAs with unambiguous language regarding the consequences for employers who attempt to enact provisions of NDAs that are inconsistent with federal or state law and/or regulations.
6. Address a broader context for protection from unfair NDAs by using "workplace harassment and discrimination, which includes sexual harassment," instead of "sexual harassment."